Webinar – Savings Beyond Price 2021 – The Future of Supply Chain Savings
Thursday, April 8, 2021 2:00 p.m. EST
Register HERE
Hospitals & health systems have achieved huge savings gains from group purchasing and internal supply chain contracting/sourcing over the past 10-15 years. There is no doubt that the healthcare supply chain contracting and strategic sourcing programs have reached a high level of maturity. A byproduct of this high level of maturity, unfortunately, is less price savings opportunities on the table than there used to be in all the major and minor supply categories. Add to this fact that we now have the fallout of 2020 with all the revenue, PPE, and other product sourcing challenges that are still ongoing today.
Though this news may sound bleak, it only means that supply chain needs to add new avenues of savings that have not been tapped into in the past. This webinar is going to take you down this path to Savings Beyond Price and give you a vision, strategy, and tools to find as much as 7% to 15% in additional savings from your supply budget.
Gain A New Perspective of Why "Savings Beyond Price" is the Future of Supply Chain Expense Savings
Set a Path for Finding and Driving Out All Hidden Costs That Are Ready for You to Act On
Find Out How You Can Enhance Your Value Analysis, Standardization, and Strategic Sourcing with New Savings Beyond Price Strategies, Tools, and Techniques
Webinar Leaders
Robert W. Yokl, Sr. VP, Supply Chain & Value Analysis of SVAH Solutions, has over 28 years of experience in the healthcare supply chain. Robert leads the SVAH Solutions team in day to day operations on various clinical supply utilization, value analysis, and supply validation solutions. Robert has worked with over 380 hospitals, IDNs, and health systems throughout his career and has engaged in value analysis and supply utilization at every level in a healthcare organization.
Robert W. is the co-author of Healthcare Supply Utilization Revolution – The Future of Supply Chain Management and the Managing Editor and continuing article contributor for Healthcare Value Analysis & Utilization Management Magazine. He is also the chief software architect for SVAH with many value analysis, benchmarking, supply utilization, supply validation, and purchased services solutions in production.
Robert T. Yokl, CEO & Chief Value Officer of SVAH Solutions, has over 40 years of experience as a consultant/trainer/solutions provider in the field of supply chain management. He is one of the nation's leading authorities in supply value analysis and value engineering in healthcare today. Over the last two decades, Robert T. has assisted over 400 hospitals and healthcare systems to achieve over $500 million in savings with his money-saving systems, training, coaching, and technology solutions. Robert T. is a 2018 inductee to the Bellwether League (Healthcare Supply Chain Hall of Fame).
Robert T. is the author of more than 13 books, videos, teleseminars, audios, training programs, and white papers, including The Complete Guide to Non-Salary Expense Reduction in Hospitals; Strategic Value Analysis®: The #1 Smart Strategy for Reducing a Healthcare Organization's Supply Chain Costs; and The 10 Biggest Mistakes Buyers Make and How to Avoid Them. Robert T. co-authored Healthcare Supply Utilization Revolution – the Future of Supply Chain Management and is the Executive Editor of Healthcare Value Analysis & Utilization Management Magazine.
---
FREE Bonus Download for All Attendees
Healthcare Supply Utilization Revolution – The Future of Supply Chain Expense Management 2020 edition (161 pages)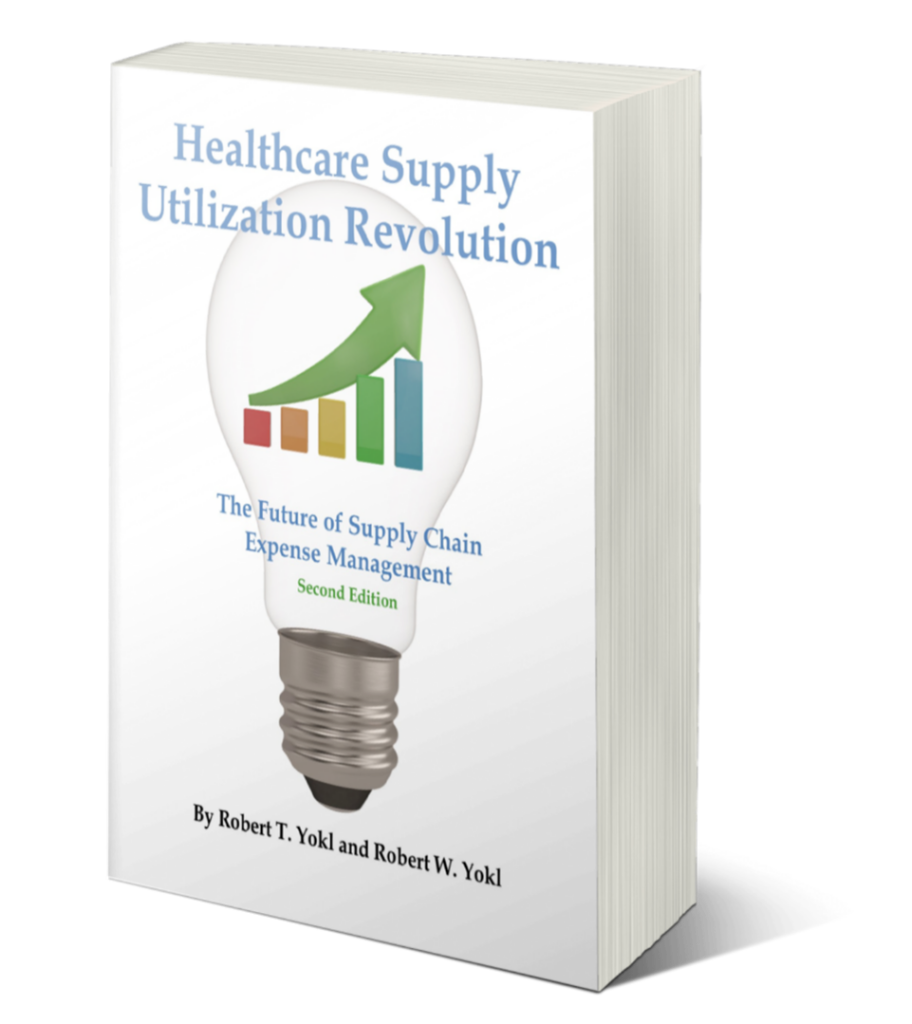 Webinar – Savings Beyond Price 2021 – The Future of Supply Chain Savings
Thursday, April 8, 2021 2:00 p.m. EST
Register HERE