Utilizer(R) Supply Utilization Management System – An Advanced Supply Platform that is Focused On Supply Consumption and Management

Clinically Oriented Volume Centric = Ultimate Control of Your Supply Chain

Cover All Major and Minor Spend Utilization Categories (Physician Preference Items, Clinical Nursing, Clinical Lab, Imaging, Dietary, Housekeeping, Support Services and More)
Know Exactly What Is Going On with Your Supply Utilization at Any Given Time
Establish Baseline Key Performance Indicators to Set Performance Levels
Mitigate Risks of Over or Under Utilization in Clinical Departments or Procedural Areas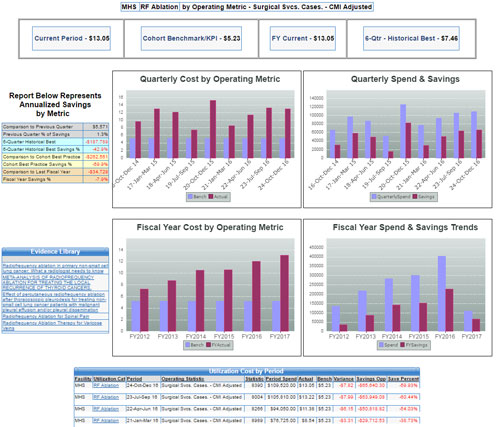 The challenge in today's Supply Chain after price is determined is to manage the fine line between using too much of a product or not enough. Use too much and you may lose more than the price you just negotiated, use too little and you may have quality risks associated with low consumption.
The key to success in Utilization Management is establishing your baseline standards and continuously measuring and controlling your Supply Chain based on the key volume indicators for each respective department. Set up a system to monitor these fluctuations for you and you will be in the driver's seat.
CliniTrack(TM) Total Value Analysis Manager – A Platform that Enables You to Organize Your Value Analysis Program for Success

Fully Customizable to Your Exact Needs for Your Value Analysis Program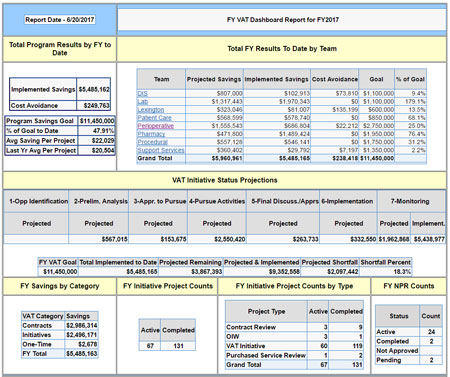 Choose from Over 12 Advanced Value Analysis Modules
Gain Valuable Insight Into Your Value Analysis Program
Organize Your Data Across Your Entire Enterprise
Leverage a Central Management Structure to Ensure a Standardized Approach
View Your Data Real Time
Customize Your New Product Request Forms Instead of Having to Conform to Another System's Standard
Want to See These Systems in Action? Fill Out the Contact Form Below for a No-Cost, No-Obligation Walk Through.